Every couple has a story, so we thought we'd share Missy and Dan's story straight from Missy and Dan. We hope you enjoy this sweet story of how they met and how Dan proposed.
Daniel's story: "It all started on a Tuesday. At least it did for me. I had to stop by the hardware store one morning on the way to work, so I went to a different coffee shop than the one i usually go to. Anyway, the barista was ravishing, absolutely adorable. Smiling, happy, captivating and.....flirting with me... or so I thought. I got my usual coffee and muffin then headed to work. The rest of the week I drove past 3 coffee shops (of the same franchise) and made a detour back to hers, ordered my coffee and muffin, then went to work. Wednesday, Thursday, finally on Friday I decided I was going to go for it and just ask her out, but she wasn't there, apparently she doesn't work Fridays. So I returned Monday, no beautiful barista. Then Tuesdayshe was back, I had however lost my nerve. I continued going, day after day, coffee and a blueberry muffin. She would even slice the muffin for me. Turns out she worked every Tuesday. I get the nerve to invite her to one of my bands shows. It was on a Tuesday, she said she would come. She didn't. I began to think that maybe she wasn't flirting with me, maybe she was just nice. The next morning she had some excuse about a friend having an emergency that night. I invited her to other shows, but they were on the weekend and she wasn't able to attend. Then, I finally pick up a Tuesday night gig filling in on Guitar with Crystal Fussell. So I invited her. This time she came. We hung out after the show and found out that we had a lot of mutual friends, and I found out that she sings. The next night I invited her over to play some music. I was smitten, her voice, her presence. A few weeks later she sang with me at a songwriter's showcase and we've been singing together ever since. That's my story at least."


Missy's story: "I worked at a a coffee shop. The same morning shifts every week...and my work week began on a Tuesday. I knew my regulars, they were like family. I remember noticing that i had a "new guy" coming in every morning. He had kind eyes and a sweet smile (from what i could see...his beard was huge!). And he would get all flushed and quiet when he would step up to order. He got the same thing every morning...a large coffee and a blueberry bran muffin. I could tell he had a little crush. I thought it was cute and would try to get him to talk to me. In our small talk, he told me that he was in a band. He invited me to hear them play a few times, but those shows were on nights that i couldn't attend. There was one night that he invited me to hear them play and i was not able to go at the last minute. He was heartbroken. One Tuesday morning, he told me he was playing guitar with a girl that night, just down the road from where i live. i knew i had to stop in to listen. She was just taking a quick break when i got there, and let him play a few songs. His voice was incredible. Full of soul. (I'm a sucker for a good voice.) I remember thinking, "hmmmm...i wanna sing with him!" I stayed to hang for a bit after the show. We realized we had a lot of mutual friends, and things in common. We made plans, and hung out the following night and played some music together. We've been playing music together ever since. And named our band Falling for Tuesday. I guess that makes me his Tuesday. And he is mine.


The falling in love part was a beautiful thing. He said he fell in love with me before we ever met. I was way more hesitant to give my heart away. But I knew this was different and let my heart settle into the sweetness of it all. We had both been married before, and neither of those marriages were healthy or safe. So, we took it slow. We both love Jesus and music (and coffee 😉)and spending time just being together. We were together for 2 1/2 years before he asked me to marry him. Frankly, I was getting impatient. I had been a single mom for many years. He knew I was a package deal...I have two beautiful children! I thought maybe he was getting cold feet about marrying me. Turns out, he wanted the proposal to be perfect. He knew that my kids were my world, and wanted to make sure they were a part of it.


On Christmas morning, Daniel came over to open gifts with us. After all the gifts were open, he handed me a bag with a silly penguin on it. It was full of tissue paper...and that's it. While I looked through the paper, thinking maybe the gift was still hiding within the sheets, he managed to sneak up behind me. I saw his hand reach over my shoulder, and in it was a ring. His grandmother's diamond engagement ring! He then very simply asked me to marry him. So precious. I had imagined I'd look prettier when he finally "popped the question." There I was, still in my pjs and "mom-bun," dirty face and wrapping paper everywhere! And yet...none of that mattered. It was perfect."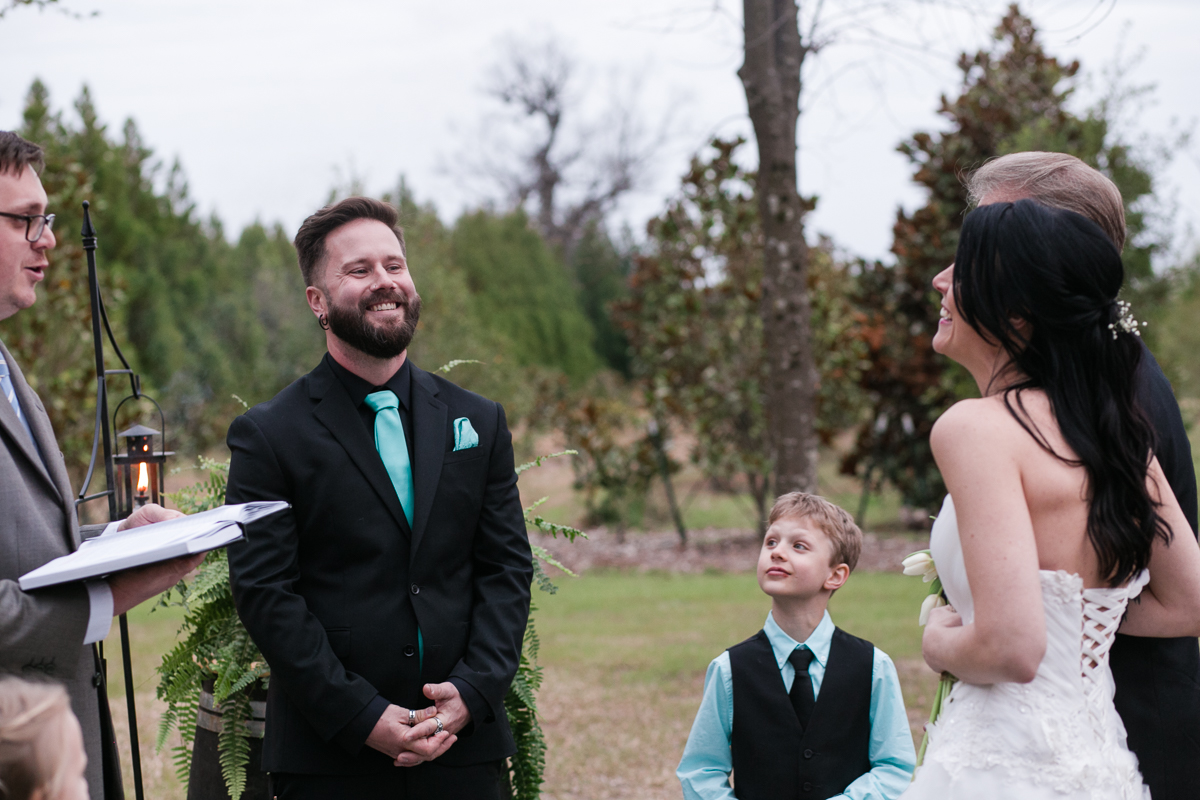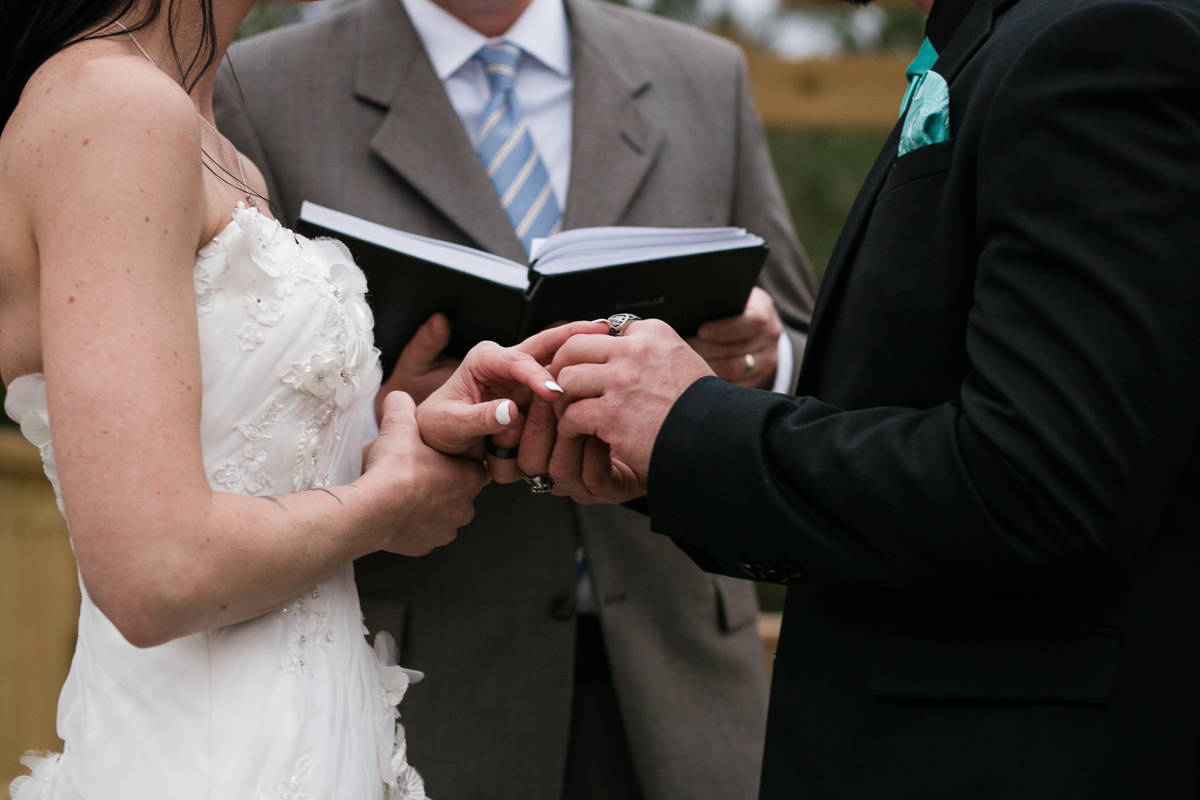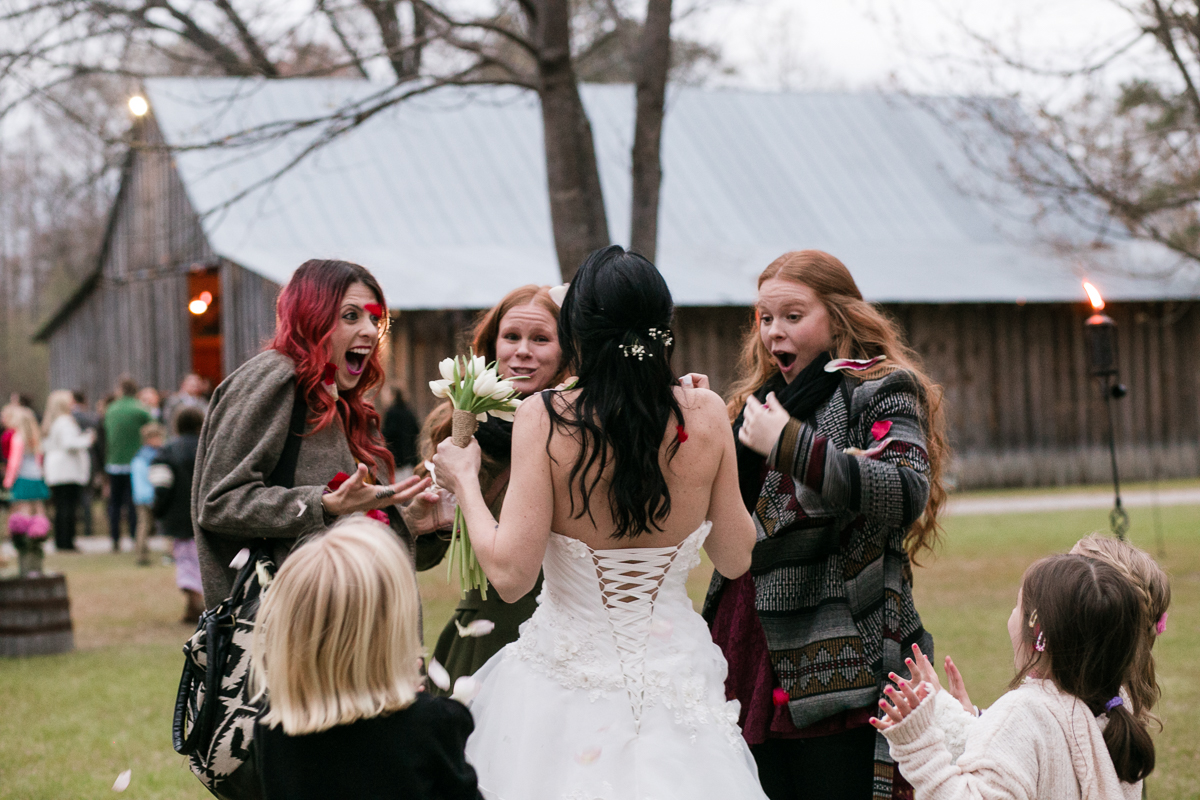 Thanks so much to all the talented vendors who made Missy and Dan's Wedding day so special.
Photography by: Black Lab Productions
Furniture Rentals by: Relic Vintage Rentals
Music: L Shape Lot, Falling for Tuesday, Jared Michael Cline, David Dixon Music, Striking Copper